Turning memories or stories into a song to give away
Songfox is the platform for everyone who dreams of their own song. Surprise a loved one with a personalized song - a priceless gift they will never forget.
How does it work?
What will the song be about?
Let us know who the song is for and share why she deserves something special. Use our prompts to tell all about your special someone, your relationship, or your favorite memories together.
What feeling should the song have?
Choose what feeling the song should have. Should it be a quiet ballad or a pop hit? Regardless of the occasion, we can create a song that fits. It is entirely up to you to decide in which way.
Selected artists create a unique song
The featured artist from our community creates a song based on your selections. Once the song has been produced, it's ready to download within two weeks, then just listen as much as you want.
Fancy a taste? Explore our custom songs on Spotify now!
Give a gift that lasts
Express your feelings for someone you care about with a custom song
Songs for all occasions
Who doesn't like music? Whether it's a wedding, birthday, or any other celebration, we're here to help you share your memories and stories through music!
A moment that will always be remembered
A unique gift you won't forget
The perfect gift for a wedding, Christmas present, Valentine's Day or as a regular gift on the anniversary!
Tobias Fuhr - Cowboy
Tobias likes to make music and has done so for as long as he can remember. He studied music production in Lund and now has his own studio in Nacka, Stockholm. He is very much into Pop and Rock with melodies that get stuck in the head.
Ralph Charlie - Only One
Ralph Charlie is a songwriter, singer and producer who can adapt his sound to all kinds of genres and always loves the challenge of writing new lyrics. He studied at the University of Gothenburg's music college and today writes songs for artists around the world and for his own artist project.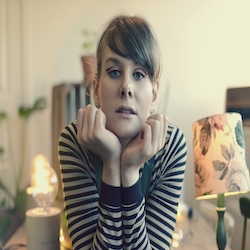 Mary - Mountain King Hall
I write in Swedish and English! I feel most at home in styles like pop and Americana! Do everything from laid-back ballads to songs fit for the dance floor!